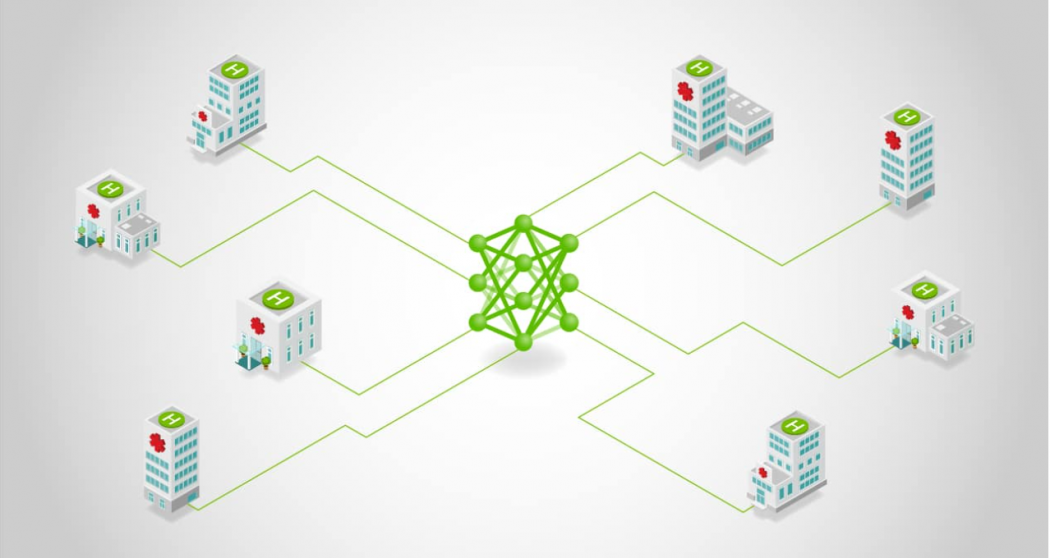 "To develop an AI model that doctors trust and that generalizes to as many hospitals as possible, NVIDIA and Mass General Brigham embarked on an initiative called EXAM (EMR CXR AI Model) the largest, most diverse federated learning initiative with 20 hospitals from around the world."

"Using NVIDIA Clara Federated Learning Framework, researchers at individual hospitals were able to use a chest X-ray, patient vitals and lab values to train a local model and share only a subset of model weights back with the global model in a privacy-preserving technique called federated learning. The ultimate goal of this model is to predict the likelihood that a person showing up in the emergency room will need supplemental oxygen, which can aid physicians in determining the appropriate level of care for patients, including ICU placement."
"In addition to Mass Gen Brigham and its affiliated hospitals, other participants included: Children's National Hospital in Washington, D.C.; NIHR Cambridge Biomedical Research Centre; The Self-Defense Forces Central Hospital in Tokyo; National Taiwan University MeDA Lab and MAHC and Taiwan National Health Insurance Administration; Tri-Service General Hospital in Taiwan; Kyungpook National University Hospital in South Korea; Faculty of Medicine, Chulalongkorn University in Thailand; Diagnosticos da America SA in Brazil; University of California, San Francisco; VA San Diego; University of Toronto; National Institutes of Health in Bethesda, Maryland; University of Wisconsin-Madison School of Medicine and Public Health; Memorial Sloan Kettering Cancer Center in New York; and Mount Sinai Health System in New York.
Each of these hospitals used NVIDIA Clara to train its local models and participate in EXAM."

[Oxygen prediction AI workflow]
For more information about this program, please visit:
https://blogs.nvidia.com/blog/2020/10/05/federated-learning-covid-oxygen-needs/​